Blake Academy is exclusively online. You may book classes after you register a free zoom account.
---
The following courses are no longer being taught since the move to China:
Conversation And American Accent Training
Fridays 6 p.m. to 7:30 p.m.  800,000VND per month (6 hours)
Adults and 14+
Contents of this speaking course include:
The dialects of North American English vowel sounds and combinations
Syllable stress placement and intonation
Consonant stops and continuances
Voiceless stops versus voiced stops
Pronunciation drills with common variations of verb endings
Listening practice outside the classroom with assigned tasks based on the individual student's needs
Common contractions and pronunciation practice
Summary of some important speech aspects
Pitch patterns in questions and declarative sentences
Practicing stress, pitch, linking, and reductions
---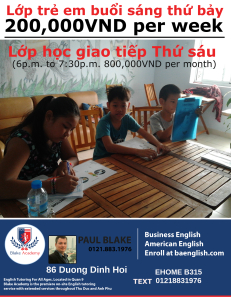 American English For Beginners 
Sundays 8:00a.m. to 9:30a.m.
Ages 5+

1.5-hour courses are based on Family & Friends, altered slightly for American pronunciation and expressions. Students do not need to purchase a book and will be provided with detailed lesson materials.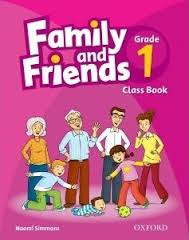 Family and Friends is a seven-level primary course which offers an exceptionally strong skills training program covering language, phonics, and civic education.
No other course offers you the same benefits as Family and Friends for new English speakers. The exceptionally strong skills training program includes a focus on real speaking.
---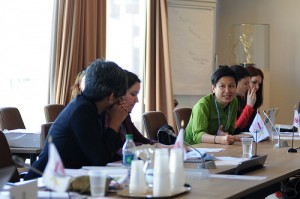 Advanced and Business English
Ages 16+
Whether it is conducted on-site at your company or Blake Academy, we'll teach you everything you need to know for effective business communication.  The program prepares professionals for business meetings, reception, telephone communications, customer service, and sales interactions. Improve your company's communications starting at $50 per hour for up to 5 students.  Individual Business English starts at $30 an hour.
This study course aims to greatly increase the business students' understanding of many useful business-related topics and thus enable the business student to "stand out" and be positively noticed in the workplace as a more knowledgeable and useful employee. Through this business course, you will increase your professional abilities and commonsense business knowledge.
This is a conversation business studies course.

Contents:
UNIT ONE. Presentation skills in English. Practice presenting in English.
UNIT TWO. Team building at work. Tips for a successful team and how a team can fail.
UNIT THREE. Team motivation. How to motivate team workers. ( Conversation practice).
UNIT FOUR. Key team players. ( Conversation workshop ).
UNIT FIVE. Dealing with stress at work. Understanding stress at work.
UNIT SIX. Accepting constructive criticism and teamwork. Part One. How to accept constructive advice at work.
UNIT SEVEN. Giving constructive criticism and teamwork. Part Two. How to give constructive advice at work.
UNIT EIGHT. Business telephone English. Methods for using business English on the telephone and practice role-playing on the telephone.
UNIT NINE. Performance indicators. How a company can measure its performance in the competitive market.
UNIT TEN. Soft Skills at work. The skills employers require from employees.
UNIT ELEVEN. Time management at work. How to plan your working day at work.
UNIT TWELVE. Hard skills, IQ versus soft skills EQ. Which is more important for employers?