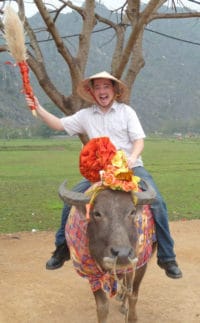 You appear to have already taken this survey.
By creating an account with your student number as the username at baenglish.com, you acknowledge that you read the syllabus for your course, College Speaking 1 or College Speaking 3.  When creating the account you agree to the attendance contract. The free account allows you to create future presentation outlines for review, document collaboration and conduct a teacher feedback survey.
Course description: This course is based on New York State Common Core Standards for new language arts progressions.  Students should improve in fluency by scaffolding through the five levels of language progression: entering, emerging, transitioning, expanding, and commanding. Target instruction to students will be based on their level of proficiency and progress.  During the 18-week course all students, as long as they attend class, will improve in fluency through comprehension and participation.
The course will be separated into five modules: Interpersonal Communication, Business Communication, Presentational Writing, Interpretive Listening and Presentational Speaking. This is primarily a speaking course designed to inspire confidence in speaking English. 这节课基于纽约州常用核心标准
Course Objectives:
Initiate and participate effectively in a range of collaborative discussions (one-on-one, in groups and teacher-led) with diverse partners on topics, texts and issues, building on others' ideas and expressing their own clearly and persuasively.
Teaching Methodologies, daily class expectations and general format:
A- Intro and learning target given to the class (Objective: 5 minutes)

B- Listening practice, multimedia demonstration (Do Now Task: 10-15 minutes)

C- Group text analysis and preparation for class presentations (Mini-lesson: 25 minutes)

D- Group task, conversation, class discussion of learning target (Modeling: 45 minutes)
Each group may be assigned a different task:
Analyze a theory or text

Develop a set of questions relating to the text

Define new language / vocabulary

Make connections from the text to their own lives

Create a visual for the text

Make a presentation summarizing the text or media
Grading:
25% Participation/Attendance/Quiz
25% Debates        
25% Midterm
25% Final presentation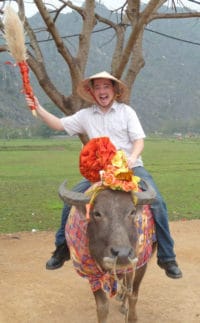 Class times:
Intermediate course, Mon-Fri, 8pm-8:40pm BJ time, April 9- April 20th, 1100 Yuan. Contact to sign up.
Online courses are 40 minutes long and cost 130 Yuan each class. ($20USD) There are up to four students in each lesson. 1-on-1 pricing is available at 300 Yuan per hour. ($48USD) Payment must be made via WeChat pay or NEO  prior to the lesson.
Students will receive feedback after each lesson.
Bulk pricing:
10 forty minute classes = 1100 Yuan paid in full prior to first class.
10 one-hour, one-on-one classes = 2500 Yuan paid in full prior to first class.
Students start at one of the following levels for topic-based, conversational English lessons:
Beginner
B1- Introductions/Family
B2- Verb agreements
B3- What is this/that?
B4- Body parts
B5- Days/months/ordinal numbers
B6- Animals/Pets
B7- Prepositions
B8- What is the weather like?
B9- Past simple/past continuous
Intermediate
I1- Articles
I2- Jobs
I3- Food
I4- Adverbs of frequency
I5- Useful expressions
I6- Daily routine
I7- Continents
I8- Giving/Asking for directions
I9- Parts of the house
Please download and import the following iCalendar (.ics) files to your calendar system.
Weekly: https://zoom.us/meeting/125303260/ics?icsToken=2605fe9159e0579015761dbc6a0cde49027382bea47cd4040e7cea54dc2ee4ac
Join from PC, Mac, Linux, iOS or Android: https://zoom.us/j/125303260?pwd=_OPFwmkpbgEf0ENmEYIeqw
Password provided upon payment.
Advanced
A1- Natural Disasters
A2- Countries/Nationalities
A3- Culture and stereotypes
A4- Top 20 Idioms
A5- Useful expressions
A6- Environmental threats
A7- Expressing large numbers
A8- British culture
A9- Festivals around the world