This quiz has been removed. Many thanks to all my journalism students. See you next year 🙂
The following syllabus has been arranged by the Faculty of Journalism and Communications. Students taking English for Journalism at University of Social Sciences and Humanities can view the Google Drive link below for advanced access to the coursework during my teaching weeks. The schedule will go as follows: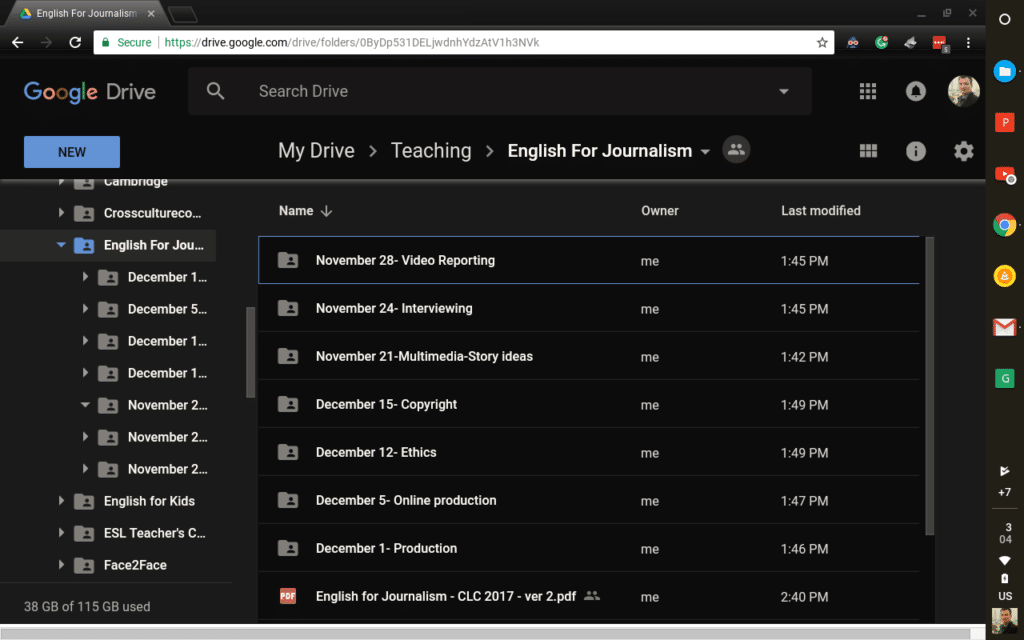 Nov. 21 – What is newsworthy and how to develop story ideas.
Nov. 24 – Interviews: How to conduct an interview and the art of asking questions
Nov. 28 – Video Reporting: Broadcast journalism and how to pitch a story
Dec. 1- Production: Students will learn teamwork and production basics from audio, lighting and taking useful b-roll.
Dec. 5- Online Production: Students will learn the basics from buying a domain name, starting a blog, online video editing and overviews of the most popular content management systems.
Dec. 8 Multimedia: Multimedia review. How to select a career in journalism and how to get a job in journalism in 2017 and beyond.
Dec.  12- Ethics: Students will learn ten journalism rules related to ethics and explore the difference between fact and opinion.
Dec 15- Copyright: Students will learn what is Fair Use, Creative Commons and will identify common mistakes.
I've been teaching for this company for the past year. Please use this link for a $50 bonus and signing bonus upon hiring.
https://t.vipkid.com.cn/?refereeId=2035901&refersourceid=a01
Reasons to use my link:
Get a higher salary. My referrals have been averaging between $7.5-$8.50 base per 25 minutes, plus the $2 per class in incentives. They are averaging at least $21 an hour compared to as low as a $5 base for those ignoring my referral link. VIPKID knows who I am and you'll benefit from my reference.
 Get a signing bonus. When you use my referral you'll get an additional $50 signing bonus and other incentives.
More likely to get hired. Less than 10% of applicants get hired and using my link will be the equivalent of a reference letter.
I'll help you pass your demo. After you successfully apply, I'll send a link to a private video giving you tips and insider information. Avoid the YouTube hacks who have only taught a few classes. I've taught over 2000 classes with VIPKID alone and as a VIPKID Mentor, I know what they are looking for.
I'll tell you how to build a following. I have over 1,180 parents following me and have a 5/5 rating from parents. I'm always booked and after you teach your first class, I'll send additional VIPKID tips that made me successful.
This job is for North American, Native English speakers only.
There is no prep and PPT lessons with directions are provided during each class.
The system is easy to use.
Requirements:
-It requires at least a 5MB direct internet connection (WIFI even at high speeds can be unreliable so use an Ethernet cord)
-Previous ESL experience
-Flash in a browser (I use a Chromebook and it works great.)
-Bachelor's degree
-Canadian or American citizenship
-Bank account for monthly salary transfers (The company does not take out any tax, you receive 100% of your pay if you have a USA bank account.)
-Tax info for 1099/Independent Contractor position (After you sign contract, don't email me personal info, use link to apply)
-A thick skin: Only 10% of applicants actually get hired so grow up if you can't handle your first job application rejection.
This company is highly regarded on Glassdoor and is ranked by Forbes as one of the top, legit work at home opportunities. Please don't apply if you aren't a native speaker from Canada or the USA.
The company will be happy to answer any additional questions during the hiring process.
Good luck! I hope you enjoy it as much as I do.